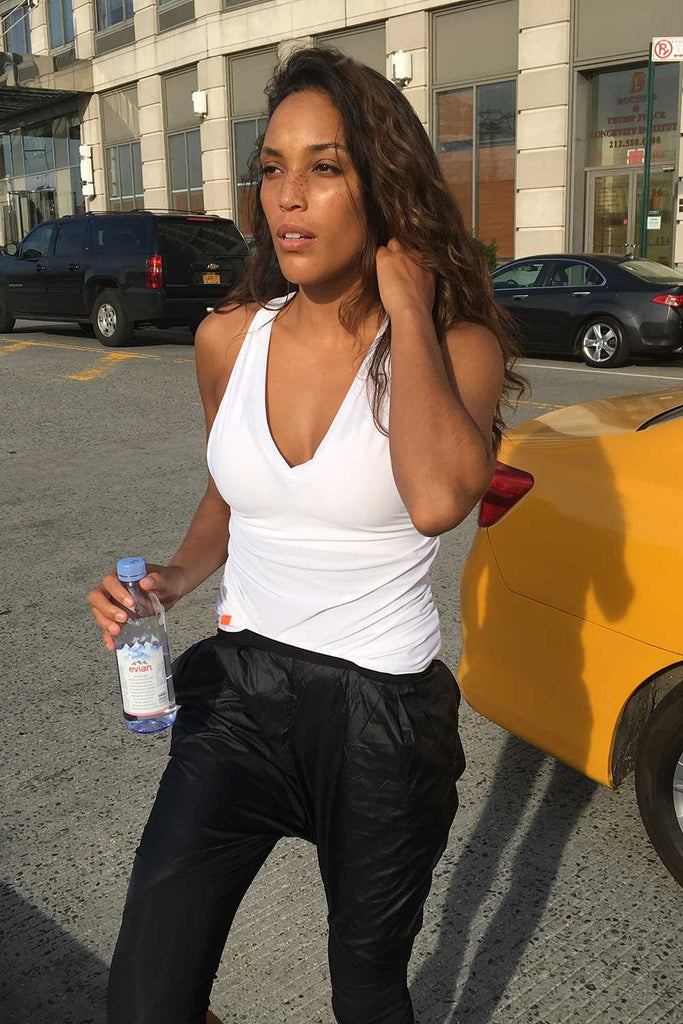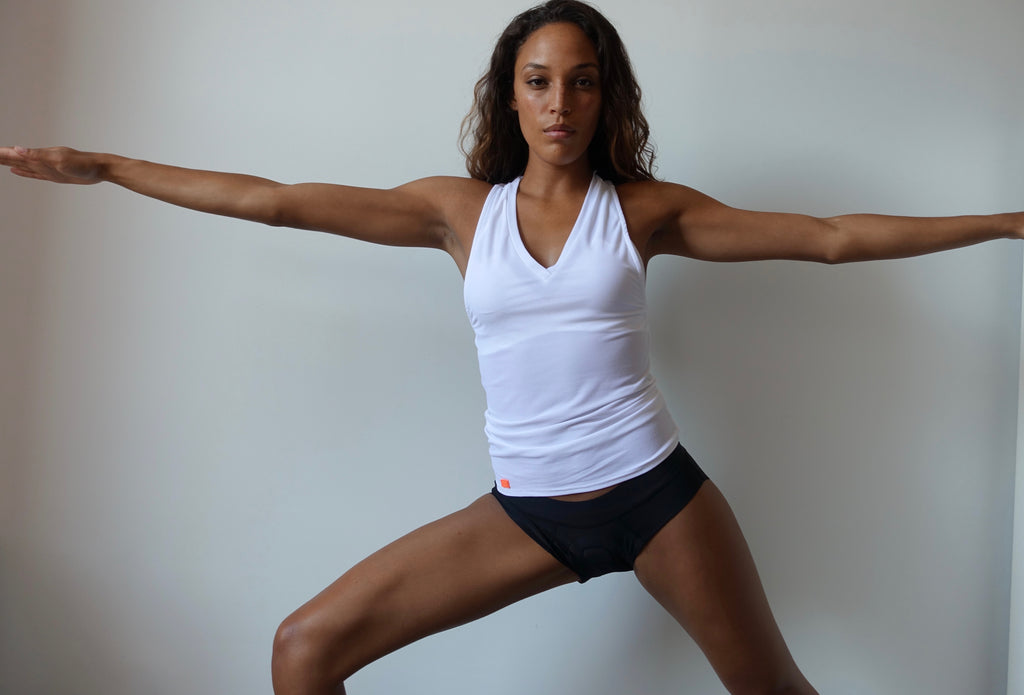 $75.00
$0.00
Kor Women's Deep V White Tank
nap. climb. lotus position. race. get brunch.
It's like having 4 shirts in one. You can work out in it, go out in it, chill in it, and sleep in it. Also it's the best base layer in the winter. And keeps you so cool in the summer. 
Mesh. lightweight, sweat wicking, Performance Tank Top. Air Tech fabric and design protects you against the elements, allows you to move freely, never pinches. Blocks sun, but lets air in and out. When you begin your workout or race your body temperature rises and thus your body needs to release the heat before you start to overheat and lose energy. Our Air Tech fabrics and design ensures you have optimum air circulation. Made in Brooklyn. 
Features:
VELO silk-like mesh fabric from Italy. Certified by Bureau Veritas.

Wicks away sweat

Dries fast

Wear as base layer or only layer

Sun protection fabric

Air Flow fabric
We ship anywhere in the world. Free shipping to anywhere in the US.